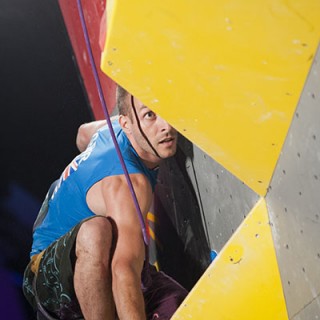 Recently we had the privilege of meeting Dave Bowes, a medal winning member of Great Britain's climbing team, at a Headway Wirral open day.
A short talk by Dave during the event was one of the highlights of the day. What made his speech so compelling is the fact that Dave suffered multiple brain injuries as a result of a car crash in 2007, which left him with a neurological physical disability.
Despite the acquired brain injury seriously affecting his balance, memory, sleep and emotions, Dave refused to let his life changing injuries stop him from climbing. He has since become British Para-climbing Champion in his category and has been on the podium at every round of the World Cup and is currently ranked fourth in the World after a very close competition at the World Championships in September 2014.
He had even bigger news about his climbing career for the Headway audience on the day, and we'll let him tell you in his own words – and why he is supporting Headway.
"Good afternoon ladies and gentlemen, fellow survivors, families, carers, everyone that supports us, the great people at Headway and those that help keep it going.

My name is Dave Bowes and I suffered a traumatic brain injury 7 years ago when a car pulled out in front of my motorbike. As you can imagine, my life has never been the same since.

My wife and I lived down south at the time and after four years of not getting the right help from the NHS, and running out of money we moved up here to live with her parents.

It was then that we attended a Headway drop in session. To say that I was overwhelmed in every sense is an understatement. In fact I quickly ran next door to the children's library and hid in a toy house! Put simply my symptoms were not under control and I panicked being in a busy situation.

But thanks to Headway putting me in touch with the Acquired Brain Injury Unit for therapy I eventually returned to the drop in sessions almost unrecognisable in my ability to deal with everything that was too much before.

I attended sessions as often as I could, in between getting back in to rock climbing as a form of physical rehab.

Earlier this year I decided that I had got to a certain level of recovery where my issues were not getting any better but I was at least able to control them. It was then I wondered what I could do with my life.  I decided to give back to the charity that gave so much to me.

I wanted to make people aware of the great help and community that Headway provide whilst also fighting the stigma attached to hidden disabilities. I have been on the receiving end of the latter countless time but hey – I don't look disabled right? So what right do I have to pretend I am? This needed to change!

I entered the National Para-climbing Series at the start of this year and in April I became British Champion in my category. I was then invited to represent Great Britain in the World Cup, winning two silvers, a bronze and also placed fourth in the World Championship.

These achievements gave me the spotlight in the public eye to start to get my message across. I'm here today aren't I?

Following on from this I was persuaded to enter the able bodied British Ice Climbing Series in the hope of starting a para-ice climbing team.

I'd never tried ice climbing before, or the indoor version but decided if I was going to do a job I'd do it right and try everything.

Last week that series ended, and I came a very surprised third, once again being invited onto a GB team – this time as an able bodied athlete!

For me this is all the more empowering as I hope it gives out a message that even the seemingly impossible can be achieved with the right support and determination.

If more people were aware of Headway and the support they provide, perhaps they would get the help and care they need sooner.

My mind threw a blank when trying to work out how to end this speech but that's what happens when you have a head injury!"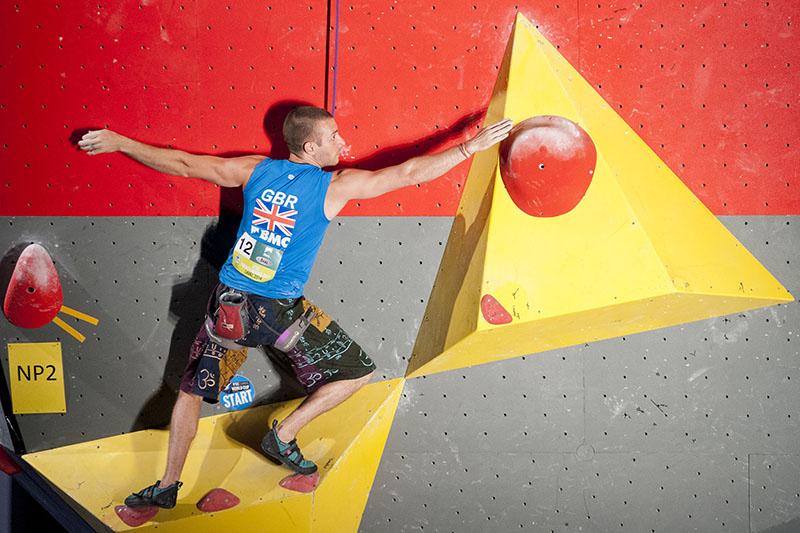 Headway, the Acquired Brain Injury (ABI) charity, offers information, support and services to help all family members to try to cope with the physical and psychological trauma of a serious brain injury. There are around 500,000 people aged 16 to 74 living with long term disabilities as a result of a traumatic brain injury, and each family faces different challenges and has different needs.
Headway also works to promote understanding of all aspects of brain injury and campaigns to reduce the incidence of ABI through education, promoting the use of cycling helmets, reducing car speeds and improving road safety.
Further reading: