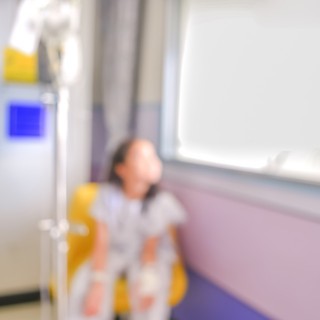 When your child receives medical treatment that goes wrong, it can shatter your whole world. At a time where you might feel helpless, it's important to understand what you can do to get as much support as possible.
Medical negligence claims regarding a child can be complex and confusing. Understandably, you may feel unsure about whether you can make a medical negligence claim on their behalf and what your rights are if your child has been mistreated.
With so much information out there, here are the facts on whether you can make a medical negligence claim on behalf of your kids, and if so, how:
What kind of negligence claims can be made on behalf of children?
Medical negligence can be complicated and completely diverse. But no matter what your child's injury, if you believe if could be caused by negligent or inappropriate medical treatment, it is important to speak to a medical negligence specialist solicitor. You may be able to bring a claim for compensation, which could make all the difference to your child's subsequent rehabilitation and future quality of life.
At Birchall Blackburn Law, we have successfully supported hundreds of children and their families through a variety of medical negligence cases. These have including misdiagnoses, delays in diagnosis and birth injuries, as well as medical negligence claims relating to specific conditions such as cerebral palsy, sepsis and cauda equina syndrome, to name just a few.
When can you make a compensation claim on behalf of a child?
In a nutshell, if you are the child's legal guardian, you can make a medical negligence claim on their behalf if they have suffered or been injured as a result of inappropriate or neglectful medical treatment.
According to UK law, if your child is under the age of eighteen, or is unable to represent themselves because of their injuries or their mental state, as a responsible parent or guardian you can be appointed to act on their behalf as their 'litigation friend' to make a medical negligence claim.
It is then the duty of you, the 'litigation friend', to provide instructions in the child's best interests and guide their case to ensure the outcome makes the rest of their life easier and more comfortable.
Is there a time limit on making a medical negligence claim on behalf of my child?
Unlike most adult medical negligence claims where the claim must be filed within 3 years from the 'date of knowledge', claims on behalf of a child are slightly different.
If your child is under eighteen on the date that the accident occurred, the 3 year limitation rule only comes into force after their eighteenth birthday. This means that the medical negligence claim can be filed at any point before their 21st birthday.
However, if someone suffers from medical negligence as a child, but then as an adult is deemed to lack mental capacity and unable to manage their own affairs (whether caused by the negligence or not), there is no stated time limit.

How is compensation calculated and what is an interim payment?
For your child's medical negligence compensation amount to be fully assessed, your assigned expert solicitor must establish how the standard of care your child received fell below reasonable expectation and whether there is a link between the 'breach of duty' and your child's specific injuries.
They will also need to explore the levels of compensation your child might require to help them following their injury, so a medical expert will be consulted to do this.
Our expert medical negligence team at Birchall Blackburn Law work with a range of medical experts that will help us assess your child's long-term care and rehabilitation needs, so that you can have peace of mind for your child's future.
Sometimes, a child's injury can be so serious that doctor's may not be able to predict the long-term consequences of the injury until the child is much older.
In these cases, medical negligence claims won't be finalised. Instead, your solicitor may pursue interim payments to help support your child's ongoing care needs until their injuries and long-term needs can fully be determined at a later date.
hese interim payments can offer you and your family a vital source of funding in order to pay rehabilitation costs or any ongoing treatment bills that might occur.
How do I begin a medical negligence claim for my child?
At Birchall Blackburn Law, we understand that no parent wants to be in this position. That's why we want to make the process as quick and as comfortable for you as possible. To do this, we follow 3 simple steps to get you started with your child's medical negligence claim:
Step 1: Initial Enquiry
We offer free initial advice to establish whether you have a case for your child.
Step 2: Your Case
We can take your child's case further and use our proven legal expertise to start to build a strong argument for compensation.
Step 3: Compensation
We fight to secure your child the best possible outcome, compensation and a good quality of life.
Start the process now and speak to one of our compassionate and expert team members on 0800 230 0573. Or take a look at some FAQ's on medical negligence claims here.